hola:
estos son
plugins midi
, el sdonar los admite, perono se si estan en formato sonar... si valen para cubase.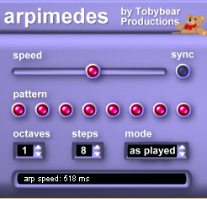 Arpimedes is a funky little VST arpeggiator
plugin with adjustable pattern rhythm and
speed. You can define the number of octaves
it should use and the step length of the
current pattern. Of course several different
arp modes are included. And you can even
sync the arpeggiator to your host
sequencer's tempo!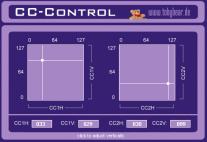 CC-Control consists of two X-Y control pads
that can send user-defined MIDI CCs based
on your mouse actions

Chordator turns incoming notes into full
chords of up to 6 notes. Now you can play
bombastic power chords and complex
harmonies with just one key press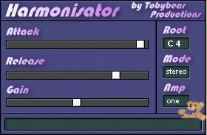 Harmonisator is a plugin that "harmonizes"
an audio stream according to MIDI notes.
You feed audio into the plugin, hold down a
chord on your keyboard and the audio data
is duplicated and pitched according to the
chord.
It is definitely not a high-class harmonizing
algorithm, but useful for creating choirs
quickly or for manipulating drum loops
in strange ways.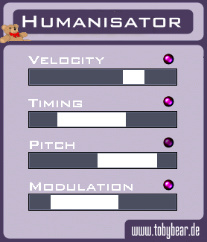 Humanisator is a really great little plugin!
It works as some kind of "anti-quantizer",
bringing more human feel into sequenced
notes:
You can define how much and in what
range Humanisator should alter the timing,
velocity, pitch and modulation of the MIDI
stream, allowing very natural sounding and
interesting phrases to be created easily!

MicroTuner is yet another revolutionary
plugin: It adds microtuning capabilities to
every VSTi and external synthesizer module,
as long as the target synth supports
receiving pitchbend on all MIDI channels.
I am not talking about changing a note
some cents up or down in pitch, no, you can
completely redefine the whole tuning scale,
allowing you to set an arbitrary frequency
separately for each MIDI note!
And it gets even better, it already has a
loader built in (with drag and drop GUI)
that can load the widely used Scala, VAZ
and Anamark tuning files directly!
teneis mas en
http://www.tobybear.de/p_midibag.html
se pueden utilizar pero si donais unos euros le dariamos aire para que nos siguiese ofreciendo todos estos inventos...